Quick View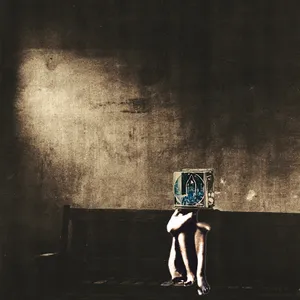 The Phoenix symbolizes a new beginning. The fire burns off the last vestiges of the past as the bird spreads it's wings and takes flight into the future. The Polyphonic Spree harness the flames of rebirth on their 2023 full-length offering, Salvage Enterprise. Led by frontman, founder, producer, multi-instrumentalist, and visionary Tim DeLaughter, the group embark on their next season. They're reverent of their history, yet they're also ready for an even brighter tomorrow."Across all of the music I've done, lyrically there's a sense of desperation and a moment of convincing myself I'm going to make it through regardless of how the music dresses up," notes Tim. "On this one, I struggled with the amount of vulnerability I was experiencing and was willing to share both musically and lyrically, but ultimately decided to let it play out. Now that it's done, I'm happy with the dance between the two. It's a 'rising-from-the- ashes' record."Salvage Enterprise beckons complete immersion. Opener "Gallop- ing Seas (Section 44)" affixes softly strummed acoustic guitar to an orchestral hum as Tim urges, "Hold on through the galloping seas." "We're all galloping through rough waters," he says. "I tried to describe the process as well as I could and encourage people to keep their heads above the storm and the waves. Ride it out. It's going to be okay. It starts off very calm and introspective, and you can envision where it's going."Flute echoes over nimbly plucked guitar during "Shadows On The Hillside (Section 48)" as keys twinkle. A glorious harmony amplifies the nostalgia of "Hop Off The Fence (Section 49)." It concludes with "Morning Sun, I Built The Stairs (Section 52)." Optimism strains through his hopeful intonation, "I learned to fly, the more that I become a new reason, I want to try," uplifted by boisterous horns and cinematic strings. It crashes into an Ennio Morricone-style crescendo bolstered even higher by operatic vocals."There is an arc of leaving the world behind, stripping your old self away, and becoming new again," he offers. "You're shedding off this old world, and you're heading into the future. It's an epic ending. You've made it. You're going to be alright."In the end, The Polyphonic Spree are the soundtrack to that light at the end of the tunnel.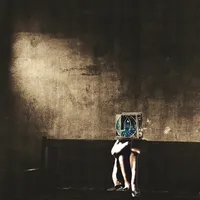 Quick View
Gearing up for another pivotal creative chapter, GRAMMY® Award-winning UK singer, songwriter, multi-instrumentalist and producer James Blake has released "Big Hammer," the debut single from his forthcoming, sixth studio album Playing Robots Into Heaven which will be released on September 8, 2023. Playing Robots Into Heaven follows the critically acclaimed Friends That Break Your Heart and will see James return to the electronic roots of his Hessle, Hemlock and R&S records days. It will also nod to his latest creation, the CMYK event series with Ronda INTL which kicked off in Los Angeles last March and will be venturing to London on July 6th.
Quick View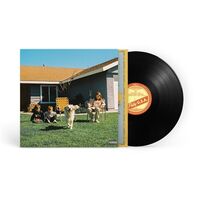 Acclaimed indie artist Petey will release USA – his first album for Capitol Records – on September 22, 2023. Petey is a one-of-a-kind, multi-hyphenate artist with heart, singular wit, unique vision and an expansive sonic range. Using a combination of arpeggiated synthesizers, distorted guitars and shouted vocals, Petey is unflinchingly candid as he examines depression, anxiety, masculinity and heartbreak with his music and new record. Available on vinyl with a folded poster included.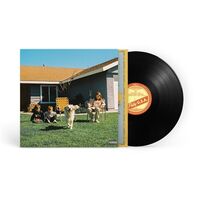 Quick View
This new Deluxe Edition features the original 12 tracks including the hit singles "Ghost Story" and "Hate My Heart," plus 6 additional songs including "Take Me Out" and her latest single "Out Of That Truck." Carrie is a true multiformat, multimedia superstar, spanning achievements in music, TV, film, and as a New York Times bestselling author and successful entrepreneur. She has sold more than 85 million records worldwide and recorded 28 #1 singles (14 of which she co-wrote).
Quick View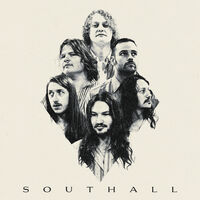 Read Southall can sure turn a phrase. "This record is the gasoline for the love machine," he says of the band's new album, the exhilarating and self-titled Southall. The record sparks and burns with 11 crank-it-up songs that expertly combine country, rock & roll, and the dust and grit of the band's native Red Dirt scene. Produced by Eddie Spear, Southall manifests the true band album that singer Read Southall first envisioned, a band's album that roars with raw and loud collaborative power with glimpses of hard rock and metal, along with easygoing back-porch vibes. The group formerly known as the Read Southall Band now makes music where every member of Southall brings lyrics, melodies, and full songs to the table. "It's the colors of different people with different influences making music," Southall says. That's why we changed our name to Southall."
Quick View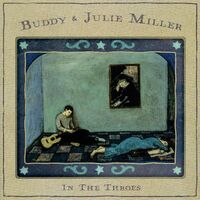 After forty years of marriage, Buddy and Julie Miller have learned to welcome a song however it arrives, questioning only where the song is taking them rather than where it originated. There's no process, no assembly-line procedure, just an openness to those bursts of inspiration and those hours of refinement, which means their fourth album together, In the Throes, sounds lively and diverse, eccentric and slightly askew: a deeply soulful collision of mournful gospel, dusty country, cosmic blues, lusty rockabilly, ecstatic r&b, and anything else that crosses their minds.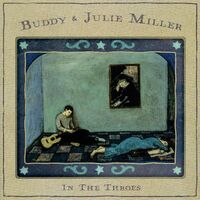 Quick View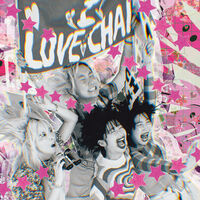 The Japanese band Chai cast a spell on the world in 2017 with their debut album, PINK, a collection of songs that introduced their singular brand of playful pop. The enthusiastically feminist follow-up, PUNK, raked in accolades from the music press and fellow artists. That led to WINK, which Chai made via remote Zoom sessions, a limitation that became a strength by allowing MANA (lead vocals and keys), KANA (guitar), YUNA (drums), and YUUKI (bassist-lyricist) to collaborate with artists abroad to create a work that found catharsis in their international community. Unlike WINK, the band's new self-titled album finds Chai returning to their roots, drawing inspiration from city pop, J-pop, and their Japanese heritage. The album might be the perfect distillation of Chai's ethic: it urges listeners to keep moving through this life with joy and passion. Per MANA: "It's not about winning or losing as competition, but about what you need to do, personally, to feel you've won."
Quick View
Reneé Rapp's debut album Snow Angel kicks off her new era of music by putting her heart on full display as she continues to round out her already multi-dimensional artistry. Executive produced by Alexander 23, the album captures Rapp's ability to unabashedly speak her truth, whether it's through emotional ballads or infectious pop hits. In just a year, Reneé has already sold out shows nationwide while netting hundreds of millions of streams, making Snow Angel one of the most anticipated albums of the year. Indie Exclusive Translucent Coke Bottle Clear LP.
Quick View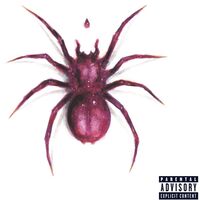 Doja Cat's fourth studio album Scarlet introduces a new era for the Grammy award-winning global superstar that represents a rebirth in her career sonically and creatively.Scarlet shows the artist's versatility as a rapper, with this album being completely written by Doja Cat throughout. This 15 track collection includes the worldwide hit "Paint The Town Red."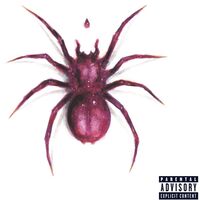 Quick View
Confessions Of The Fallen is the brand new album from radio rock titans Staind. It marks their return as a band after hiatus and is their first studio album in 12 years. The record features 10 pummeling rock anthems, including radio smash "Lowest In Me" and brand new single "Here And Now".
Quick View
Bleach Lab proudly call themselves perfectionists. The South London formed in 2017 as a duo of bassist Josh Longman and guitarist Frank Wates, they then recruited vocalist Jenna Kyle before reaching their final form at the start of 2021 with the recruitment of drummer Kieran Weston. After releasing three EPs, they are now gearing up for their debut album Lost In A Rush Of Emptiness, where the band felt free to experiment, always keeping true to their alternative nature. The songs on it are packed with widescreen, dreamy soundscapes that pushed their aesthetics forwards and continued the experimentation that exists at the heart of the project.
Quick View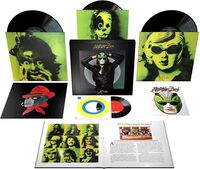 Celebrate the 50th anniversary of The Joker. J50: The Evolution of The Joker, curated by Steve Miller, highlights 27 previously unreleased demos, live performances, studio outtakes and rehearsals from Miller's personal archive, including 8 never-before heard songs. Miller also provides narration guiding the "evolution" of the songs from The Joker.
The box set features a lenticular cover, 60-page book with liner notes from both Steve Miller & Anthony DeCurtis, a reproduction of a vintage Joker iron-on and a new Joker lithograph.

Also Available 2CD, Super Deluxe Edition 3LP + 7in, Indie Exclusive Limited Edition Gold LP
Quick View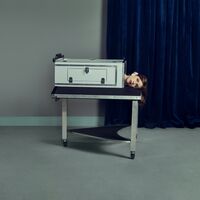 Coke Bottle Clear Color Vinyl. K. Flay returns with her latest studio album MONO. This album features 15 all new songs including "Raw Raw," "Shy" and "Punisher," as well as Irish Goodbye, her collaboration with Vic Fuentes from Pierce The Veil.
James Blake - Playing Robots Into Heaven - Republic Records
GRAMMY® Award-winning UK singer, songwriter, multi-instrumentalist and producer James Blake releases his sixth studio album Playing Robots Into Heaven. Playing Robots Into Heaven follows the critically acclaimed Friends That Break Your Heart and sees James return to the electronic roots of his Hessle, Hemlock and R&S records days.

  

Chappell Roan - The Rise And Fall Of A Midwest Princess - Island
Bold pop hooks, sex positivity, honest songwriting and a heavy dose of glitter make up the world of Chappell Roan, the next multi-faceted force in pop music. A technicolor celebration of self-discovery and transformation, The Rise And Fall Of A Midwest Princess tracks Chappell's cinematic journey of falling in queer love for the first time, while embracing all the messy and imperfect moments in-between. Penned by Amstutz alongside Dan Nigro (Olivia Rodrigo).



Bleach Lab - Lost In A Rush Of Emptiness - Nettwerk Records
Bleach Lab proudly call themselves perfectionists. The South London formed in 2017 as a duo of bassist Josh Longman and guitarist Frank Wates, they then recruited vocalist Jenna Kyle before reaching their final form at the start of 2021 with the recruitment of drummer Kieran Weston. After releasing three EPs, they are now gearing up for their debut album Lost In A Rush Of Emptiness, where the band felt free to experiment, always keeping true to their alternative nature. The songs on it are packed with widescreen, dreamy soundscapes that pushed their aesthetics forwards and continued the experimentation that exists at the heart of the project.

  

Carrie Underwood - Denim & Rhinestones [Deluxe Edition] - Capitol Nashville
This new Deluxe Edition features the original 12 tracks including the hit singles "Ghost Story" and "Hate My Heart," plus 6 additional songs including "Take Me Out" and her latest single "Out Of That Truck." Carrie is a true multiformat, multimedia superstar, spanning achievements in music, TV, film, and as a New York Times bestselling author and successful entrepreneur. She has sold more than 85 million records worldwide and recorded 28 #1 singles (14 of which she co-wrote).

  

Jason Isbell - Southeastern 10 Year Anniversary Edition - Southeastern Records



Green Day - Dookie: 30th Anniversary - Reprise



Jonas Brothers - The Family Business - Nettwerk Records



Boy Named Banjo - Dusk - Mercury Nashville

  

Steven Wilson - The Harmony Codex - Spinefarm



Read More

Reneé Rapp - Snow Angel - Interscope
Reneé Rapp's debut album Snow Angel kicks off her new era of music by putting her heart on full display as she continues to round out her already multi-dimensional artistry. Executive produced by Alexander 23, the album captures Rapp's ability to unabashedly speak her truth, whether it's through emotional ballads or infectious pop hits. In just a year, Reneé has already sold out shows nationwide while netting hundreds of millions of streams, making Snow Angel one of the most anticipated albums of the year. Now available on Indie Exclusive Translucent Coke Bottle Clear Vinyl.

  

K.Flay - MONO - Giant Music
K.Flay returns with her latest studio album MONO. This album features 15 all new songs including "Raw Raw," "Shy" and "Punisher," as well as Irish Goodbye, her collaboration with Vic Fuentes from Pierce The Veil.



Steve Miller Band - J50: The Evolution of the Joker - Capitol
Celebrate the 50th anniversary of The Joker. J50: The Evolution of the Joker, curated by Steve Miller, highlights 27 previously unreleased demos, live performances, studio outtakes and rehearsals from Miller's personal archive, including 8 never-before heard songs. Miller also provides narration guiding the "evolution" of the songs from The Joker.

The box set features a lenticular cover, 60-page book with liner notes from both Steve Miller & Anthony DeCurtis, a reproduction of a vintage Joker iron-on and a new Joker lithograph.

Also Available 2CD, Super Deluxe Edition 3LP + 7in, Indie Exclusive Limited Edition Gold LP



Corinne Bailey Rae - Black Rainbows - Black Rainbows Music
Black Rainbows is a musical project inspired by the objects and artworks collected by Theaster Gates at the Stoney Island Arts Bank in Chicago. Situated at the Great Grand Crossing neighborhoods of Chicago's South Side, Stoney Island Arts Bank is a cathedral to Black Art, a curated collection of Black archives comprising books, sculpture, records, furniture and problematic objects from America's past. As well as being a site for archive, the Arts bank is also a place for convening. Bailey Rae attended The Black Artists Retreat there in 2017 and performed in the space.  Wide ranging in it's themes, Black Rainbows' subjects are drawn from encounters with objects in the Arts Bank. Taking us from the rock hewn churches of Ethiopia, to the journeys of Black Pioneers Westward, from Miss New York Transit Queen 1957, to how the sunset appears from Harriet Jacobs' loophole. Black Rainbows explores Black femininity, Spell Work, Inner Space/Outer Space, time collapse and ancestors, the erasure Black childhood and music as a vessel for transcendence. The project will be released in various iterations - live performances, books, visuals, lectures, exhibitions, and more. Sonically, the album is a multi-genre mix of the progressive R&B, neo soul sound that will be familiar to fans but it also contains rock, jazz and electronic elements. The album was produced by S.J. Brown and Corinne Bailey Rae.

  

Brothers Osborne - Brothers Osborne - EMI Nashville
Current CMA and ACM Duo Of The Year, Brothers Osborne release their 4th studio album. This Grammy-winning duo's new album features 11 new tracks including the current Top 20 hit, "Nobody's Nobody." John Osborne of the band shared, "As musicians, we're constantly evolving and pushing ourselves to new heights. With our fourth album, we've teamed up with a new producer, Mike Elizondo, and embraced his approach to our sound and story. Our expectations were already high and he absolutely shattered them. It's exciting to see where this journey will take us and we can't wait to share this sound with everyone. Life and art are about growth and taking risks, and we're ready to take on the challenge."

  

Bahamas - BOOTCUT - Republic Records
Bahamas' sixth full-length album, BOOTCUT, sees Afie Jurvanen lean into his (Alt and Old-Time) Country music influences. Produced by Grammy-nominated Robbie Lackritz (Jack Johnson, Peach Pit) and Dan Knobler (Allison Russell), the album features Country legend (and current Eagle) Vince Gill, pedal-steel maestro Russ Pahl (Kenny Rogers), bassist Dave Roe (Johnny Cash), harmonica player Mickey Raphael (Willie Nelson) and many more.



Teddy Swims - I've Tried Everything But Therapy: Part 1 - Warner Records
Reigning from Atlanta, GA, vocal powerhouse Teddy Swims masterfully blends genres from pop, soul, hip-hop, to R&B. Throughout the last four years, Teddy has spent countless hours honing his craft by writing original music and solidifying who he is as an artist. His remarkable debut album I've Tried Everything But Therapy: Part 1 is a transformative record that pushes boundaries, inviting listeners to come along on his personal journey of self-discovery and growth. With his soul-stirring voice and heartfelt lyrics, Teddy delivers an intimate and cathartic experience, delving into themes of love, loss, and the complexities of life. With nearly 1 billion global streams across his catalog, Teddy Swims has become a force to be reckoned with, amassing a social following of over 10 million devoted fans and selling out tours across the globe. His undeniable talent has also attracted collaborations with renowned artists like Meghan Trainor, Thomas Rhett, and ILLENIUM, showcasing his versatility and musical prowess.

  

The Who - Who's Next | Life House: Remastered - Interscope Records
Super Deluxe Edition contains 10 CDs (all remastered from original tapes) and a Blu-ray Audio disc with new Atmos & 5.1 surround mixes of the original album and 14 bonus tracks. 155 total tracks with 89 tracks previously unreleased and another 57 tracks with a fresh remix. Included are demos, singles, studio sessions, and 2 complete concerts. Plus, a 100-page hardback book with new liner notes and imagery, a 170-page Life House graphic novel, 2 gig posters, 2 concert programs, 4 buttons and a band photo with printed autographs.

The Remastered albums are available in the following formats: Limited Edition Super Deluxe 10CD/Blu-ray, Deluxe 2CD, CD, LP, Limited Edition Deluxe 4LP, Indie Exclusive Limited Edition Coke Bottle Clear LP, Half Speed LP



The Bites - Squeeze - Earache Records
The latest recruit to earache's chart smashing rock n roll revolution. Following in the footsteps of rival sons, black star riders, goodbye june, blackberry smoke, the temperance movement, massive wagons & those damn crows. Young, wild & ready to rock! The Bites put the party back in rock n roll.



Read More
---
---